CECA, a Maryland based business, and Contest Engineering, a DC based business, are available for teaming, providing direct MEP engineering services, and construction support. We have established existing relationships built through 20+ years of prior strong performances on institutional and commercial projects throughout the Washington, DC metropolitan area. We have the know how, the staff, and the reputation to add value to your project, and not just as your MBE partner, but primarily as experts within our field. We currently hold contracts or have provided services within the last 5 years to every key institutional body that will be allocating work under the infrastructure plan.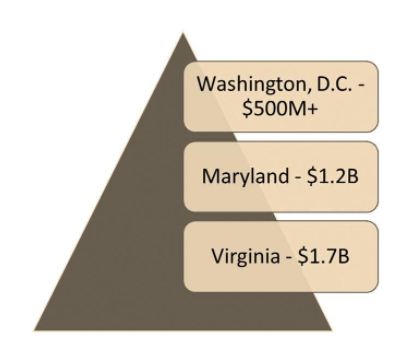 How's it going to be spent?

Funding of existing IDIQ contracts

New contracting opportunities through RFPs

View Full PresentationWh

o will be issuing RFPs?

WMATA, MWAA, WSSC, PEPCO, BGE, Dominion, Washington Gas, DDOT, MDOT, VDOT, SHA &

Unknowns

Will there be minority business set- asides?

What is the timeframe for RFP development, issuance, and responses?